Inner attributes
Vibrant colors to choose from on the outside, and a modern black palmrest on the inside adds that perfect touch. Available in Ice Blue or Pacific Blue.
Inner Attributes
Enjoy viewing photos and watching widescreen movies on this 16:9 aspect ratio 15.6″ HD widescreen display. Enhance your experience with the optional Blu-ray Disc™ drive.
---
Stay Connected
7-in-1 Media Card Reader
Quickly transfer your digital photos and music from your camera, phone or MP3 player.
Optional Bluetooth®
Wirelessly connect keyboards, cameras, phones, mice and more.
Built in WiFi options
The latest in WiFi technology allows you to connect to the Internet wirelessly and transfer larger content faster. By utilizing MIMO (Multiple In, Multiple Out), the Dell Wireless-N employs multiple integrated Hyperband antennae to handle simultaneous wireless data streams when sending and receiving.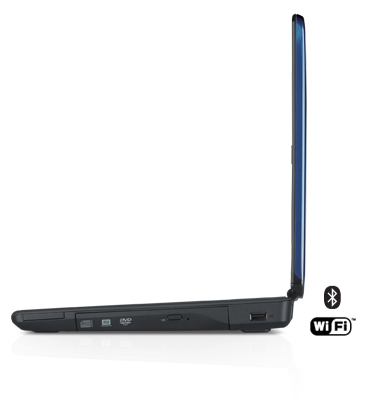 ---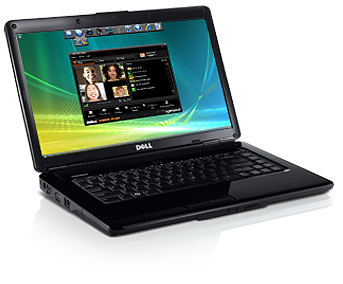 Streamline Your Digital Experience
Experience a cleaner desktop with Dell Dock and stay in touch with anyone using Dell.
Dell Dock
Enjoy a cleaner desktop with this application organizer. Installed software applications on your PC are automatically sorted into user-friendly categories placing your most frequently used programs front and center.
Optional integrated microphone
Open up a vast world of communication with the integrated digital array microphone.
---
Security and Entertainment All In One
Movies anywhere you go
The optional Blu-ray optical drive will enable you to watch movies in HD, as well as read and burn your files, music and videos to CDs, DVDs and Blu-ray discs.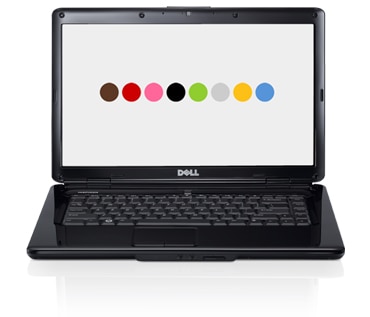 ---
Simple & Smart Services
Dell DataSafe® Online Our online backup service offers data protection by enabling customers to back up data to a safe, remote storage site using a broadband connection. Dell DataSafe Online is easy, flexible and secure. Set up and forget it for backup of data and help protecting against software, hardware and catastrophic failure.
Dell Remote Access
Enjoy what's on your home PC from almost anywhere. With Remote Access Basic, you can easily access photos, music, movies and more on your home system using another Internet-connected computer. No more waiting until you get home to get the files you need!
Dell Connect Remote Assistance
Our centrally located, easy-to-use application provides personalized support resources. Conveniently located on your PC's desktop with quick links to service, support and system resources. Helps keep your system up-to-date and running efficiently through automated fixes for common configuration issues.